Penn State Campus Bible Study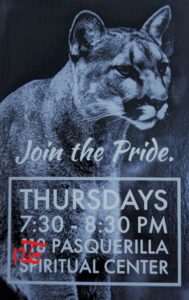 Welcome Students!
We're glad you are here!
We know how overwhelming it can be to find yourself on a big campus in a strange city…We'd like to help.
Our campus ministry, Lions for Christ, is here for YOU. College students of any age are welcome. Undergraduate, graduate, post-grads, post-docs, etc.
We want to make you feel comfortable and give you the opportunity to meet other students and build family relationships here in State College. You will find a group to laugh with, grow with, share with and enjoy life with during your time here as students.
We offer a weekly bible study, as well as social events, community service projects and worship services.
When:  Thursdays, 7:00PM-8:30PM
Where:  126 Pasquerilla Spiritual Center, Penn State University Park Campus
Get Directions
Contact:  Faith and Robert Gleim
Email: rgleim@aol.com
Another way to get to know us is to come and see us on Sunday mornings. We worship 10:30AM at the 405 Hillcrest Ave, State College Church of Christ, which is located just three blocks from campus.
Need a Ride? If you need a ride to church, call us! We'll be happy to come and pick you up (814-357-7750).